Welcome to the BSA Foundation, BSA's fundraising partner!
We hope you'll join us in supporting the fantastic programs and students at the Baltimore School for the Arts.
We are a 501c(3) organization that works closely with the community to fund the arts, academic and community initiatives that distinguish BSA from other schools.
From test prep and tutoring to master classes and costumes for our high school students; from free after-school arts classes to educational programming for elementary and middle school kids, the BSA Foundation is there every step of the way securing programs that make a difference for hundreds of young artists across Baltimore.
The BSA Foundation raises funds through an annual campaign, event sponsorship opportunities, an endowment initiative, and grant and gift programs. We are always happy to talk with you about your interest in supporting BSA. Call or email Carter Polakoff, Foundation & Development Director, at cpolakoff@bsfa.org or 410-625-0403 to learn more!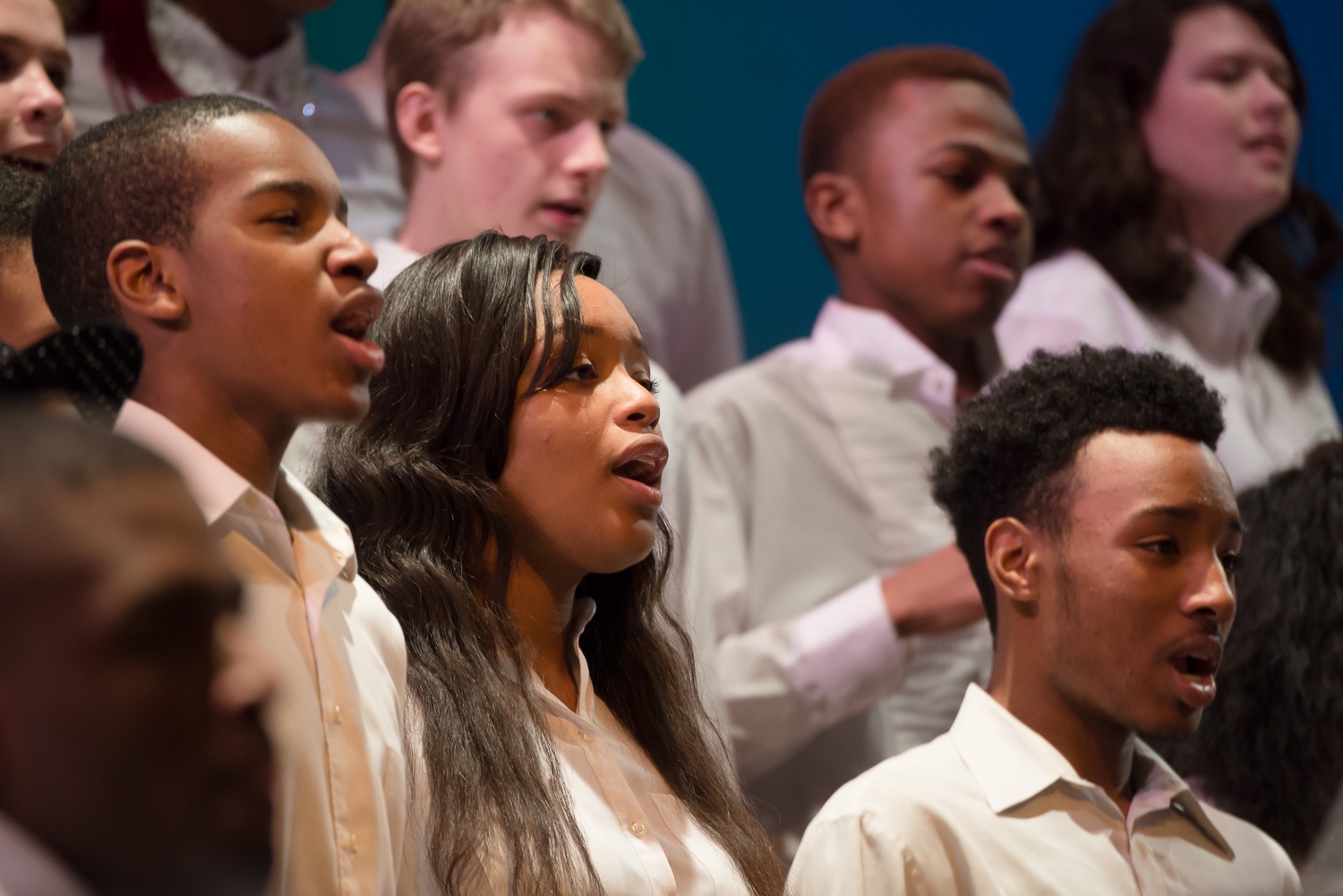 Each year, the Baltimore City Public School System covers about 70% of the school's operating budget. The other 30% is raised by the Foundation's from private sources including individuals, corporations, and foundations.
These funds are the backbone of the school's combined academic and arts education.
The BSA Foundation also raises about 80% of the funding for BSA's after school and Saturday arts instruction program, TWIGS, as well as other outreach programs including free school performances for city kids. Without the help of the community these programs would simply not be possible.
All told, the Foundation raises more than a million dollars a year through a variety of fundraising initiatives. We work with some of the most wonderful, generous donors in Baltimore and we hope you'll join them in supporting our fantastic students!
The Annual Campaign --

Each year, through direct mail and email efforts, we solicit the community for gifts. Be on the lookout for our annual campaign asks and please make a gift. No amount is too small!

For those able to make larger contributions, there are two giving circles with special benefits: The Founder's Society (Annual gifts of $10,000 & above), and The Director's Circle (Annual gifts of $3,500 & above).

Sponsorships & Corporate Partnership Packages -- In early March, BSA's students perform in an extraordinary show over a long weekend. Many generous partners in the community choose to sponsor this event, called Expressions. Proceeds from Expressions sponsorships comprise about a third of BSA's annual fundraising. Now, sponosrs can maximize their impact by choosing a Corporate Partner Package to support Expressions and other programs/events such as the Nutcracker. To learn more, click here or email Jennifer McKinnell at jmckinnell@bsfa.org.
Grants & Gifts -- BSA works with individuals, foundations, and corporations to create and customize programs that help both partners to meet their goals on behalf of the city's children.

The Endowed Fund for the Future
The BSA Foundation is currently in the midst of building an Endowed Fund for the Future with a goal of $15 million. This special endowment will help to secure the future of the school's programs.
BSA also has a number of existing special/named endowed funds totaling
just over $11 million that sustain programs in film, music, dance, stage production and design, and theatre; college and junior summer study programs; as well as TWIGS

.
We are grateful for the generous support of so many in helping us to build BSA's endowed fund. We also hope to welcome many more donors in the coming years to help up reach our goal of $15 million!
The Legacy at BSA
When you make a gift in your will to the Baltimore School for the Arts you leave a legacy of generosity that has a dramatic impact on the lives of our high school students and our TWIGS. You can do this through a bequest without changing your current financial situation.
A bequest is a deferred gift which takes effect after your lifetime. It is flexible so if your situation changes and you need to alter your plans, you can. It's also simple. With the help of your attorney, a bequest can be added to your will or living trust in as little as one sentence.
Consider two common types of bequests:
• A specific bequest is a gift to BSA of a designated sum of money or other asset.
• A residuary bequest enables you to give what is left of your estate after others have received their share and it allows your gift to BSA to remain proportionate to your estate size.
To learn more, click here.

Why Give?
Your support has a direct impact on hundreds of kids a year. These aspiring artist and scholars have a great record of success -- The school is nationally recognized for its arts and academic programs and graduates go on to great success across a variety of careers. BSA is an important asset in Baltimore City, a cultural gem that provides opportunities for the community at large to access and enjoy the arts.
To hear a little bit about what our graduates have to say about BSA, and why they believe you should invest, click here!
For more information on annual giving, grants and gifts, and sponsorships, please email or call Carter Polakoff, Foundation & Development Director, at cpolakoff@bsfa.org or 410-625-0403.
For more information on The Founder's Society, The Director's Circle, The Legacy at BSA, or the Endowed Fund for the Future, please email or call Caroline Senatore, Endowment Campaign Manager, at csenatore@bsfa.org or 410-625-0403.
Thank you for thinking of the Baltimore School for the Arts!